Are you dreaming of a rest from everyday rush
and drawing life-energy?



You can find our farm on the Bohemia-Moravian frontier beetween towns Batelov (Jihlava disctict) and Horní Cerekev (Pelhřimov district) in the clear atmosphere of Czech-Bohemian highland with a view of the highest hill Javořice (837 m a.s.).



It's easy to get here by road n.639 from Kamenice nad Lipou to Kostelec u Jihlavy. There is a direct bus-line from Prague (line to Dačice) and from Brno (line to Kamenice nad Lipou). The nearest railway-station is in Batelov (2 km) and Horní Cerekev (4 km, fast train station). It's possible to provide transport from the train to the farm (after your order).

The farm is situated in a calm atmosphere. There are meadows, trees and pounds around it. Local atmosphere is created by pasturing cows, donkey and other home-animals. There is a big closed yard and garden with a fireplace.

If you are interested in our offer, contact us. We're looking forward to your attendance.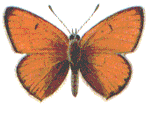 This website was created and checked in Microsoft Internet Explorer 5.5 in 800x600 resolution. In other browsers or resolutions it may not be displayed correctly.


Last updated 18th January 2014